Washing Units for flexographic inks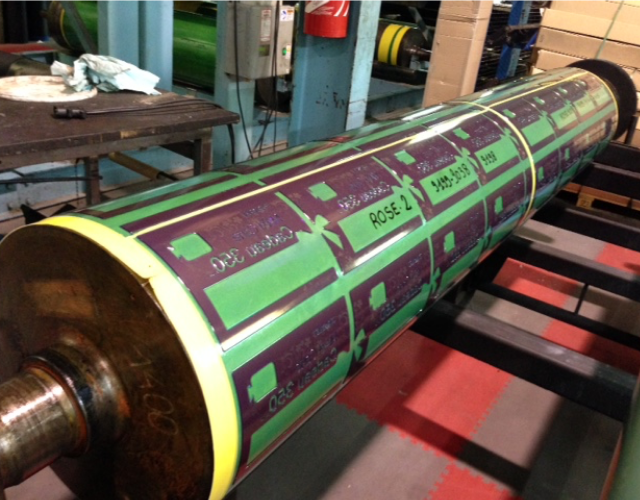 N T S official reseller IST machines for the flexographic industry.
washing units specially designed for cleaning printing equipment Flexo andHelio.
Washing units

for

solvent inks (PN)


Washing units

for

water inks (EL)

Ultrasonic washing units (VU S)
Ultrasonic washing units for anilox rolls (LRC)
Washing units fot printing plates (LCO)
…
NTS official reseller for IST washing units for flexography
Washing units for flexography
Ink circulating tanks – (Water)
La The washing tanks, for water-based inks and is available in different models, it is the ideal solution for cleaning medium or large parts with water and cleaning products NTS.
These water-based washing systems are designed for different industries. Appreciated especially by printing houses, coaters and metal workers, they offer different cleaning solutions, ideal for machine parts from flexo, gravure and offset printing: gravure cylinders, doctor blades, circulation ink tanks, guards and equipment.
The operation is simple and efficient. The emptying of the service tank, as well as the rinsing with recovered solvent, can be operated manually or automatically.
All phases of the cycle are managed by a programmable microprocessor, equipped with TOUCH SCREEN digital display, showing the washing cycle data, possible anomalies (errors diagnostic) and periodic recommended maintenance.
Made of AISI 304 stainless steel, and electrically powered with automatic control, these washing units are suitable for cleaning medium to large parts with water and detergent.
Ink circulating tanks – (Solvent)
NTS cleaners are particularly suitable for washing inks solvents in STI equipment.
These solvent-based washing systems are designed for different industries.
Machine functioning is completely pneumatic, with the purpose of working in complete safety when dealing with flammable products.
The washing solvent is stored in the service tank, avoiding evaporative loss and consequent air pollution. The emptying of the service tank, as well as the rinsing with recovered solvent, can be operated either manually or automatically. It is also possible to combine any washing unit with recyclers for solvent recovery, allowing the user to minimize the consumption of solvent.
La The ultrasonic cleaning tanks for water-based inks or solvent inks, With ultrasound technology, it is possible to ensure a deep and extremely economical cleaning and removing all dried ink residues on the anilox. NTS has been developing "special ultrasonic" cleaners particularly effective.
LRC washing units have ultrasonic transducers with over 90% efficiency, complete with quartz static generators. The transducers are the piezoelectric type, and grant an efficient anilox cell cleaning.  The tank is built totally in stainless steel.
The working cycle is controlled by a digital microprocessor with a Touch-Screen. The washing solution is heated by electric heating elements, controlled by a thermostat equipped with safety switch.
Flexo printing plates – (Water/solvent)

he washing units of LCO series are designed for flexographic printing plates cleaning.
Thanks to the alternated and oscillating movement of two brushes, it is possible to ensure an extremely deep and economic cleaning.
All operations are managed by a PLC, equipped with a digital display which allows to show and check the washing parameters.
These modern cleaners are built to the highest standards, and incorporate all the latest features expected to meet the demands of today's market.
Brushes and filters are designed for an easy and rapid removal to facilitate the periodic cleaning. Opening panels grant an easy full service access to the inside part of the machine.
Cleaning inks on flexography equipment
The methods for cleaning and unclogging aniloxes will therefore be adapted to the inks to be cleaned.
The requirements in terms of safety of technicians, but also of the environment led us to develop cleaning products suitable for efficient machines to achieve optimum efficiency Products / Washing machine.
Compability of cleaning products and IST washing machine technology guarantees of security and productivity for our customers