Products for PCB's industry
Tinlead finishes on PCB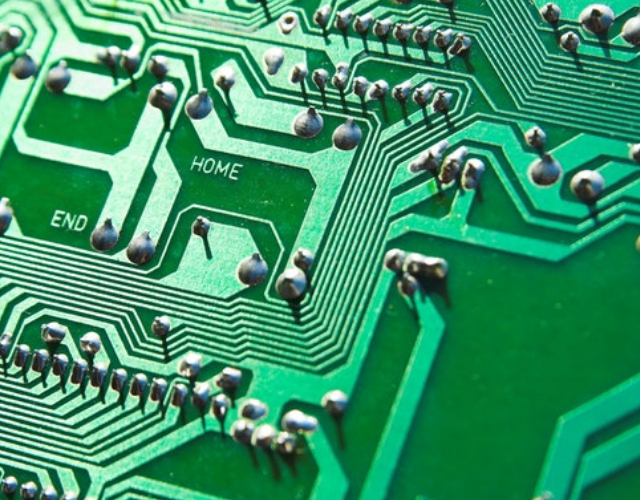 Flux for tinlead finishes on PCB, HAL or reflow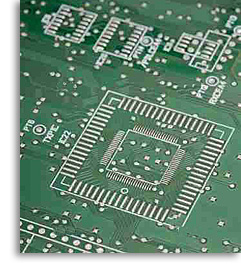 Hot Air Solder Leveling, or Hot Air Leveling (HAL).
Flux NTS are a highly thermally stable flux with exceptional qualities regarding SMC pads.
Easy to apply
Regularity of deposit and a good wetting of SMD pads
NTS flux are biodegradable
The viscosity has been specially improved for an ideal penetration in smaller holes and a best surface coverage.
Very good wetting PCB surfaces, they are great for the treatment of Surface Mounted Components pads and tracks sides.
The formulation prevent users from any gas release during the immersion of the PCB in the solder bath. They are to be used at room temperature, with flux applicator or in dipping bath.
Water washable, they are biodegradable and does not produce foam in water cleaning systems.
NTS 147 Sn
Flux NTS 147 is a
versatile stream.
The tinning flux NTS147 Sn has a high power protection of the faces of the printed circuit with no Solder Mask, which avoids tin hooks on the substrate.
Oil for OIL FUSING SYSTEM
The flux for oil fusing NTS 101 is designed to activate the Tin/Lead deposits on the printed circuits boards before oil fusing system.
The flux for oil fusing NTS 101 is very active, facilates the solderflow.
The flux for oil fusing NTS 101 applies dip, brush or fluxeur.
We recommend that, for best results , ours oils from the series 200. (Oil fusing NTS210)
NTS Oil for Reflow tin-lead of PCB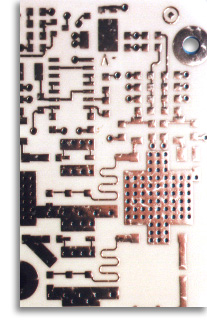 Hot oil for Reflow NTS for the manufacture of printed circuits board, is a synthetic organic fluid, oily at room temperature, it has been specially designed to yield a shinny tin/lead alloy fusion on PCB by immersion.
Hot oil for Reflow NTS Is thermal stability reduce carbonisation and fumes.
The temperature can be well adjusted to yield a shinny tin lead surface after treatment. The high stability of the product as well as the non-existence of residues prevent from the apparition of white spots often hard to get rid off.
The oil for reflow NTS 210 is a compound of synthetic organic products which is in the form of a viscous oil which has been specially developed to ensure a brilliant fusion of the electrolytic deposits of tin / lead on the printed circuits.
Its temperature stability is excellent, which has the effect of reducing the phenomena of carbonization and the emission of fumes.
The high stability of oil for reflow NTS 210, and the absence of residue on the surface prevents the formation of all white spots, often indelible, with very little penetration into the laminate.