Products for PCB's industry
Supplies for the manufacture of printed circuits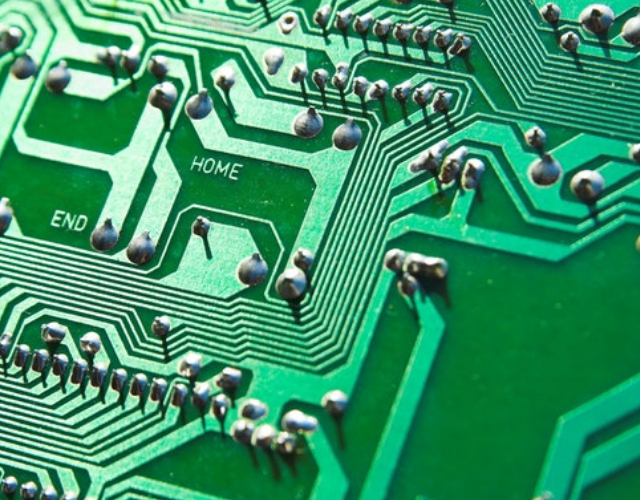 Antifoams Silicone free for PCB industry
Specially formulated for use with the dry-film stripper
They are suitable for use with dry-film development CRDS
They don't interfere with waste water treatment
Antifoams
 are formulated products, adapted to the development of alkaline dry films, screen printing inks and coating photoimageable. They are also used with our high speed strippers and process wastewater treatment
Antifoams NTS are completely free of silicone.

B03 antifoam is intended to reduce foam in stripping solutions, dry film development, photoimageable and wastewater treatment.
The antifoam P is a formulated product for the development of dry films and alkali for screen printing inks.
Cleaners for developing machines for dry film or photo-imageable
Cleaners with 1 or 2 components
Simple and automatic cleaning
The cleaner does not affect the equipment
Promote the development quality
These are concentrated solutions conceived for cleaning the developing machine for dry film and developing machine for photo-imageable for the manufacture of printed circuits.
The advantage of  NTS cleaners is to avoid manual cleaning by cycling automatic machines.
In PCB production machines, inlays photo-imageable with two components, the inlaid limestone sludge, dry film residues are removed along with residues Antifoams.
.
PCB Industry cleaners for developing machines
CLEANERS FOR DEVELOPING MACHINES NTS 602
The NTS 602 is a concentrated product designed to clean machines for alkaline development, and whose treatment baths are based on sodium carbonate.
CLEANERS DRY FILM AND PHOTOIMAGEABLE NTS 602 B
NTS 602 is a concentrated solution designed for cleaning developing machines  with alkaline baths are based on sodium carbonate.
Etching machine cleaner with ammonia for PCB industry
The cleaning is done by operating the Etching machine
No volatiles, no smells
Helps maintain optimum etching quality
This Etching machine cleaner is a concentrated solution for cleaning equipment, which are the baths containing ammonia.
The advantage of the NTS for cleaner Etching machine with ammonia is that it does not contain volatile products resulting in a lack of smells during cleaning.
The limestone incrustations of are removed along with copper products.
The treatment is performed at the usual temperature burning (40 to 50 ° C).
Cleaner for Etching machine printed circuit boards
CLEANER FOR ETCHING MACHINE NTS 601
The NTS 601 is a concentrated solution for cleaning etching machines, which are the  ammonia baths.
Nontoxic solvents for cleaning in PCB industry
The solvent cleaning S12 NTS has been formulated for the needs of the PCB industry in non-toxic cleaning solvent. It is classified as non flammable and non-explosive .
The solvent NTS S12 is considered harmless, it is easily biodegradable.
The solvent NTS S12 is miscible with water to 100%.
Brushes for surface preparation and deburring printed circuit
NTS proposes a complete range of brushes and abrasive not woven (rollers, discs) intended for the preparation of surface and the fettling of the printed circuits. A great choice of products in stock enables us to answer your requests quickly.
Three hardnesses of brushes to the choice: flexible, average and hard in any width. Standard boring diameter is 127 mm.