Products for PCB's industry
Developing Dry-film and Soldermask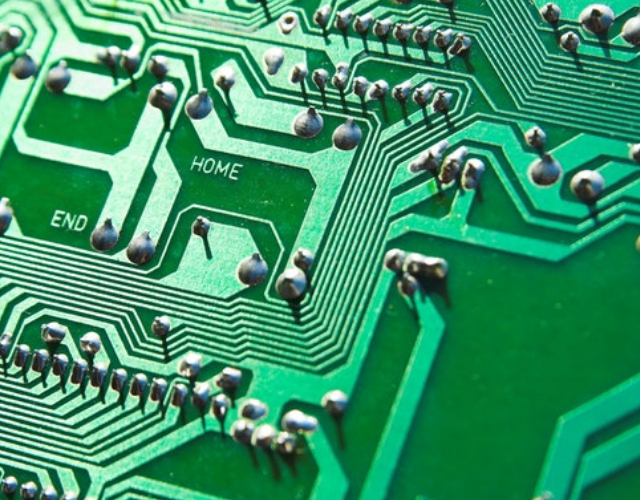 NTS is the CRDS supplier for the manufacture of printed circuit, a complete process for the development of the résist and photoimageable: the CDRS, as well as the equipment necessary to the regeneration of the developer automatically:
Reduce deposits of limestone
Prevent the accumulation of the dry film residue
Optimum performance of the developing solution
Stability of the solution and linear concentration
Mastery of development quality
Dry film developer and PHi developper for PCB industry
CONCENTRATED RESIST DEVELOPMENT SOLUTION NTS CRDS
The product NTS CRDS is a very concentrated product and has to be diluted 72 times, potassium carbonate based, for the development in aqueous stages dry films and photo-imageable mask.
CRDScontains additives which reduce the limestone deposit and prevent the accumulation of the dry film residue.
For the manufacture of printed circuits, The CRDS increases efficiency by reducing downtime required for cleaning the machine, it reduces the overall cost of the development operation of the dry film
CRDS works in automatic regeneration with Ph or conductivity control system and this eliminate the undesirable contamination of the operation. .
The CRDS use simple control and monitoring by analyzing carbonate concentration and pH.
Controller for the automatic regeneration
NTS proposes a drive system for two bath developers. This system can be used indifferently for the development of dry film or the photoimageable.
contrôleur regeneration bain de developpementOne or two sensor entry. One controller can drive one or two baths with independent tune and alarms.
This reduce the cost in a Considerable way. The electronic with a protection class IP65, conforming to CE , UL and CSA guarantee security, reliability of your industrial process.
Advantage to drive two simultaneous baths. This reduces the cost considerably. The construction of the inductive sensor ensures accurate measurement in very broad ranges of 50 uS / cm to 1000mS/cm and is almost insensitive to the effects of scaling providing unparalleled service.