Products for PCB's industry
Deoxidiser products for PCB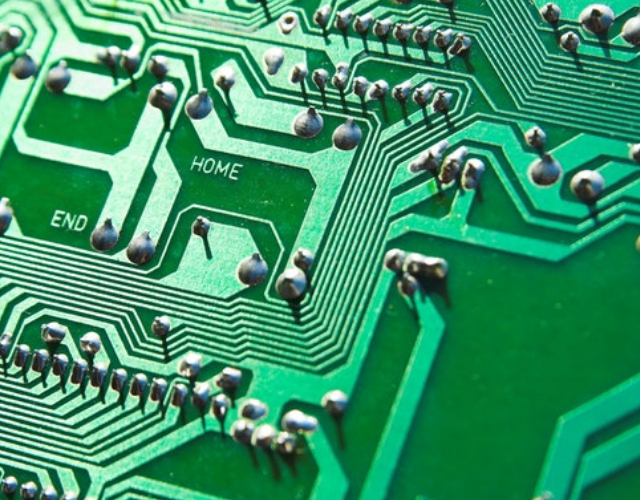 Deoxidizer tin/lead after etching NTS 340
Ready to use
NTS 340 is not regenerated
The deoxidizer NTS 340 cleans the oxides of tin / lead alloy after etching without re-deposition of tin on copper.
The deoxidizer NTS 340 is sprayed or dipped.
The deoxidizer NTS 340 is used before reflow oil or infrared.
The deoxidizer NTS 340 does not contain fluoride, or tin salt.
The deoxidizer NTS 340 is a ready-to-use liquid with an odor less pronounced than conventional deoxidizers.
Deoxidation copper before Levelair (HAL) NTS 515 and NTS 805
Cleaner Micro-etch NTS 515
The high definition circuit boards, with fine line down to 100 microns even 40 microns, don't admit the traditional methods for the adhesion of dry film or photo-imageable mask.
For this reason the mechanical processes, scrub, persulfates etc… are limited
NTS formulated ETCHBRITE to solve this problem, a sulphuric acid and stabilised hydro peroxide product
Or purpose can be resumed in a few essential points:
Stability and uniformity of the micro-etching
No utilisation stress
Reduce the financial costs
Easy use in the existing equipment

NTS 805 is a degreaser acid that is especially recommended for the preparation of copper before the selective Levelair tinning (HAL).
NTS 805 is an acid formulation, grease-removing with a slight micro attack of the copper specially formulated to degrease copper.
NTS 805 removes the finger and grease marks as well as the organo metal layers.